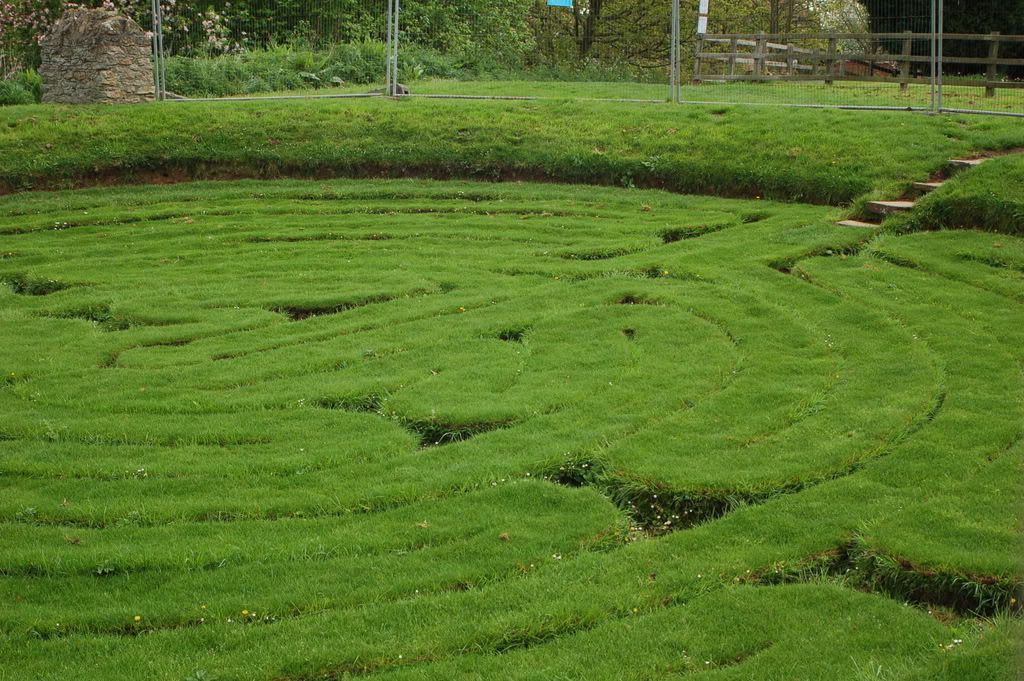 I've been trying to figure out what I have wanted to say about my trip to Europe. It is difficult to sum up a month long trip in just a few words and pictures. While it is easy to tell you about what I did and where I went, there is definitely more to it than that.

As I didn't specifically go there to "learn," I found that I did learn a lot anyway. I learned a lot about different sacred spot in England, I learned first hand that there is more to a culture than just a difference in language, and I learned a lot about myself. Traveling alone gives you a lot of time to think.

My first few days were spent in the area in and around York. I got to visit several sacred sites thanks to Paul and his wife, who were willing to introduce me to a few of their favorites. As I had mentioned that I enjoyed labyrinths, they took me to two: Julian's Bower and the Caerdonia labyrinth (a.k.a. - The City of Troy). While the first was fenced in due to re-turfing, we were able to walk the second one. (The picture above is of Julian's Bower.)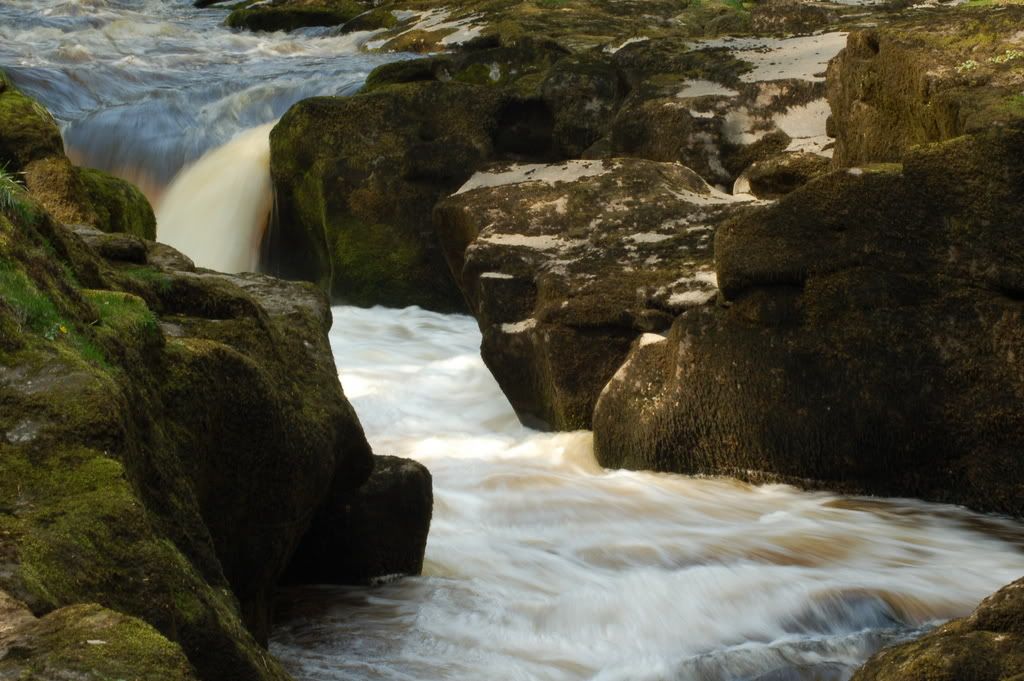 While I won't mention all the sites that Paul and his wife introduced me to, I will say that one at the end of the second day was my favorite - the river Wharfe, which was a sacred site of the Goddess Verbeia. Even though I spent a lot of my time taking pictures, I could feel the calmness of the area. Seeing the river from above and then walking down into the valley where the river was was a neat experience. Experiencing the feeling of the place from a even a slight distance was very different from getting to experience it close up.

Over the next few days, I began to think about how there is a connection to the land, to a specific area, of which a person lives. There is a sense of disconnection when at a distance. Paul talked about this when he talked about being rooted to place he lives. Like Paul, I began to wonder if those of us in other areas of the world feel at least somewhat cut off from the Gods and Goddesses that we respect and made a part of our lives.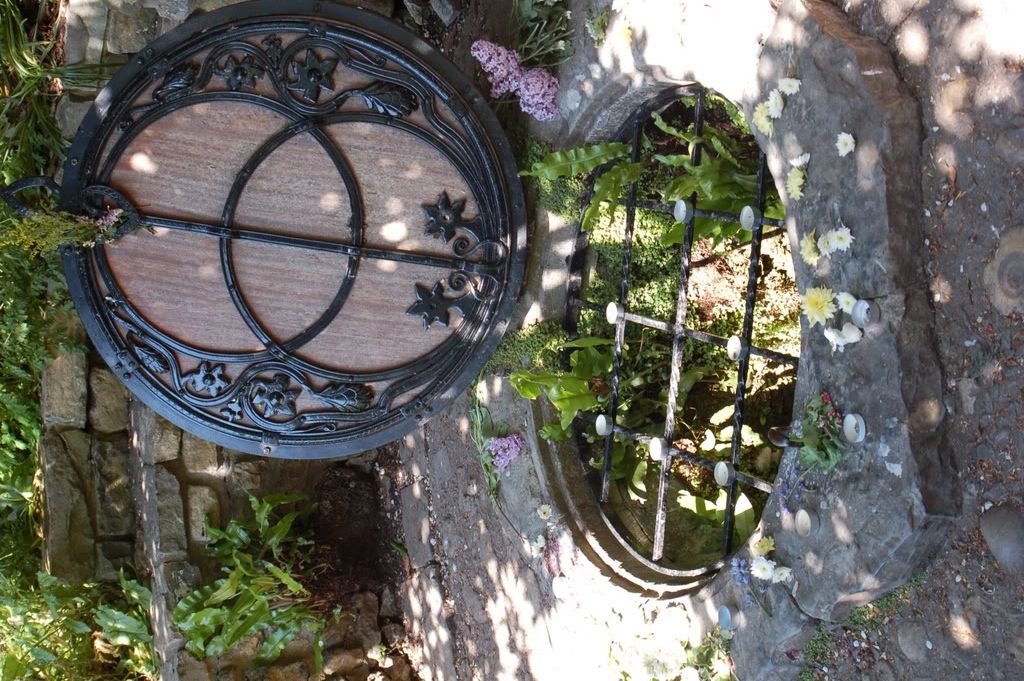 The next few days were spent in Glastonbury and Wells. I started out the day biking from Wells to Glastonbury, seeing the Tor in the distance almost the whole way. After getting lost, ending up taking a long detour, and witnessing a lesson regarding the birds and the bee from a couple of local cows, I finally reached the Chalice Well in Glastonbury. As it was May Day, there were many spiritual seekers walking around, lots of candles and incense that were lit, and some drumming coming from somewhere in the gardens.

After an hour or so in the Chalice Well gardens, I filled up my water bottle from the Lion's Head and headed into town.

Next was a visit to the Abby, where I walked around the ruins and the grounds and also stopped in to hear a presentation by one of the Abbey Monks regarding some of the history of the area. After the presentation, I decided to spend an hour or so sitting in the herb garden to read; It was nice to find a quite place away from all the people that were in town for May Day. The town was packed with visitors for the day's celebrations!


Later in the day, I hopped on a bus to get to the Tor. I climbed up the Tor with the intention of having Lunch at the top. When I arrived at the top, I had to find some shelter from the wind so that I could eat my lunch; I didn't realize that it would be so windy!

Looking at the Tor from the top of hill revealed something interesting: multiple tiers. Due to my interest in labyrinths, I wondered if it could have been a giant labyrinth. Apparently, other people have had similar thoughts.

After a few hours of walking through the throngs of people, visiting Glastonbury Abbey, and going into some of the shops, I headed back to Wells.

I will continue with more from my trip tomorrow.

___________________________________

First picture: Julian's Bower Labyrinth in North Lincolnshire
Second picture: The River Wharfe in North Yorkshire
Third picture: The Chalice Well in Glastonbury decorated for May Day
Forth picture: Glastonbury Tor (Yes, the building is on the top!)