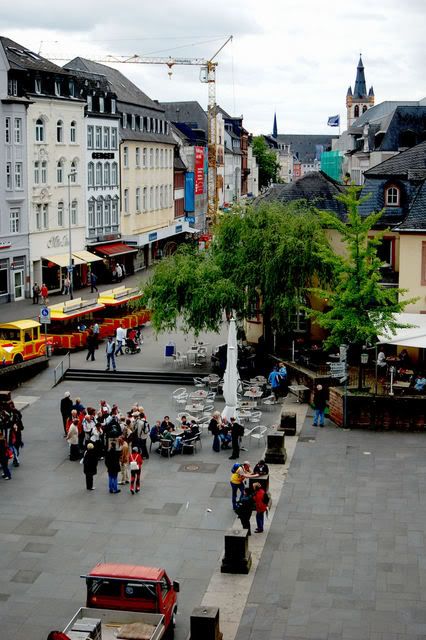 After about a week in England, I flew over to Germany. I knew I was in for an interesting experience as I speak absolutely no German, had never been in country where the predominant language wasn't English, and am not familiar with German food. I was in for an interesting time. This is what was learned:

1) If there was somewhere I wanted to go in Trier, this would be the place I would end up (unintentionally). I learned to love the shopping area, as it eventually helped me to find my way around the city. (And the best ice cream could be found in this area, too!)

2) Give me a phrase book and see find out how many words that I mispronounce. Luckily, people in Trier are very friendly. This was the city that I learned how to pronoun one of my favorite coffee shop drinks (heisse milch mit honig). I had a good laugh with the woman behind the counter as she taught me how to pronounce it correctly.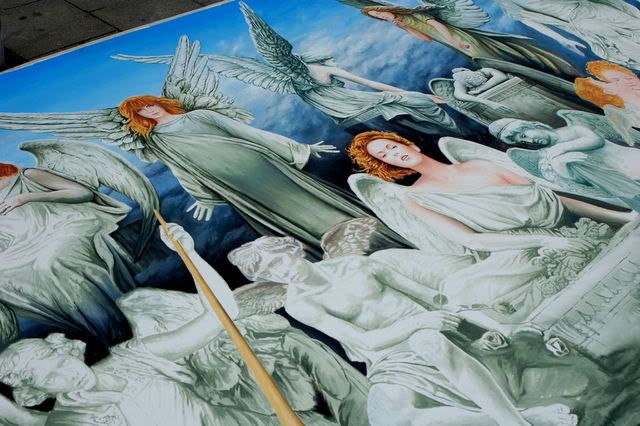 3) In Munich, I learned that street art is breathtaking. I don't know how long the artist had been working on this (this is a small portion of the whole), but I'm sure that it had taken several days. And most of it wasn't done yet.

When I passed by, the artist was packing up his art supplies for the day. I took this picture along with a few others before he started pealing the tape from the edges of the canvas.

4) I needed to slow down in Munich, as I was getting overwhelmed by the language barrier. Instead of trying to see everything, I mostly walked around the city and went to a few museums.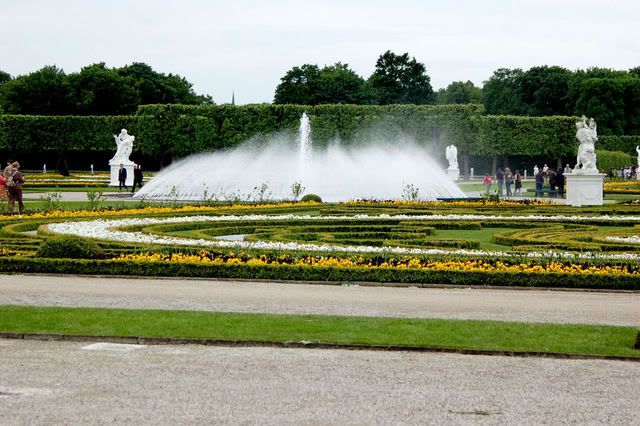 5) If I could move to Germany, Hannover would be my new home away from home. I fell in love with the city of Hannover. It seemed as if there was a garden or park in every area of the city.

6) In Hannover, I realized that a good public transportation system is a wonderful asset to a city (Minneapolis/St. Paul, please take note).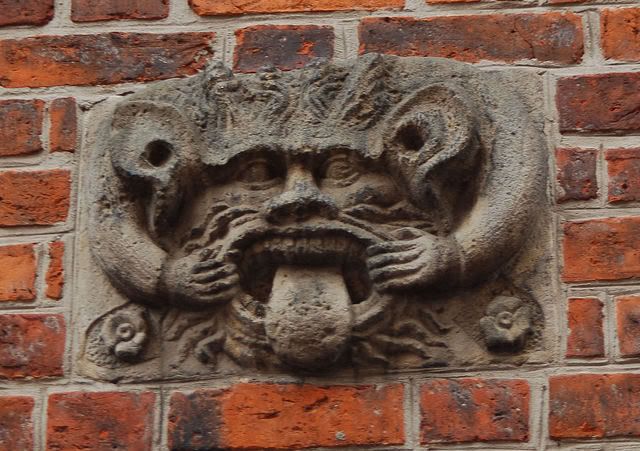 7) The city of Hannover is protected from evil spirits by the placement of various "envy heads."

8) This stone carving was a landmark for traveling journeymen, who had to find it it to be able to say that they had been to Hannover.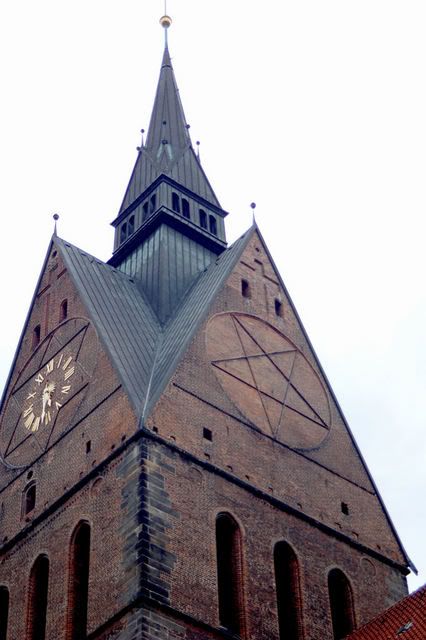 9) I learned to take a closer look at church buildings because they might be hiding their "true" message.

11) After a week and half of exploring Germany, it was time to head back to England. I look forward to the opportunity to return to Germany.