Home. Home at last. It feels so good to sleep in my own bed again.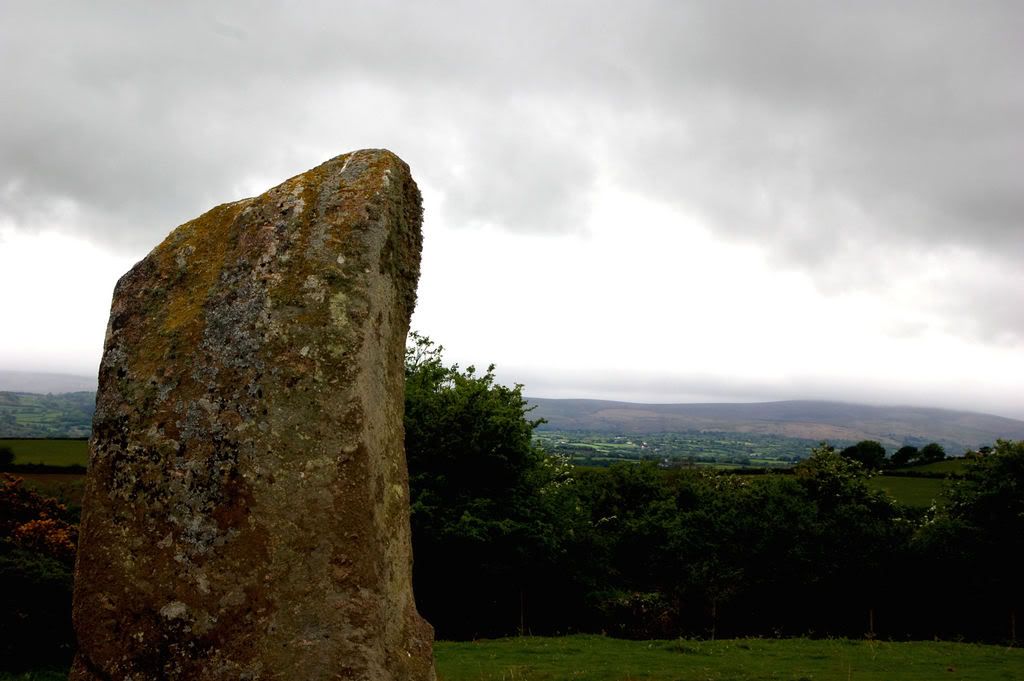 This picture was taken while I was hiking in Dartmoor National Park. I was following a public footpath, crossed a stile and looked up to see this standing stone just off the pathway. As I wasn't expecting it (there was no mention of it in the description of the walk in the book that I had with me), I stopped to take several pictures and realized that it would be a great place to picnic. Soon after finishing my lunch, I realized that the clouds were building up in the distance and were heading my way. So I packed up to leave, stopping just long enough to take this shot.

I will be posting more of my pictures and stories in a day or two.