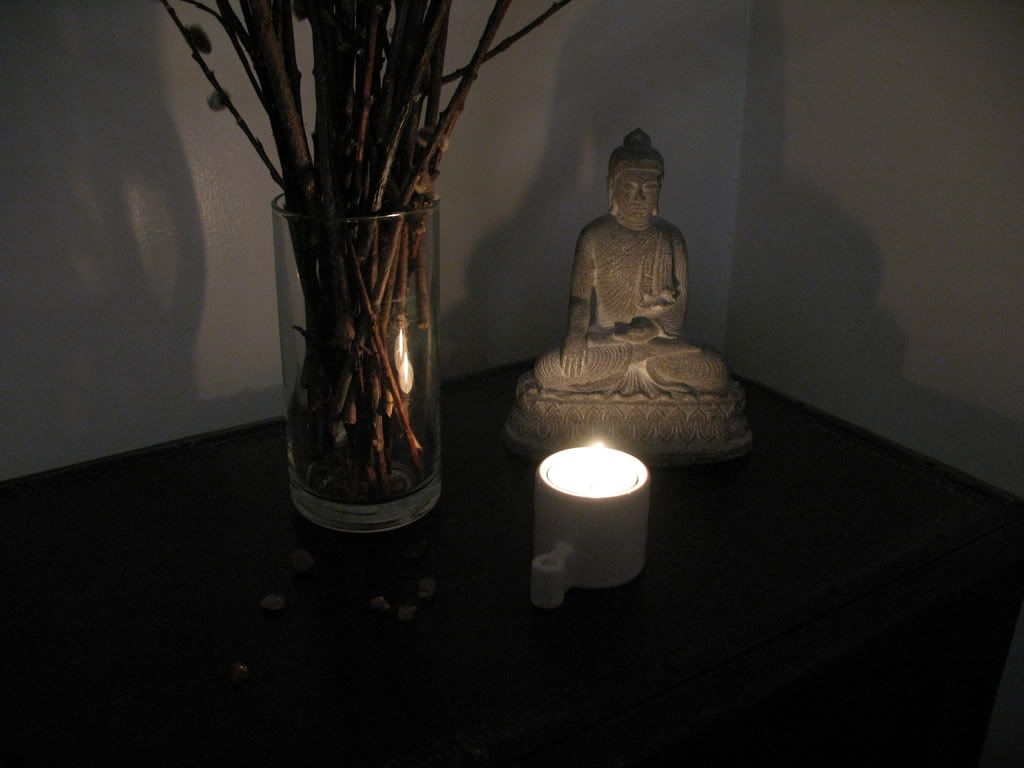 I've been thinking about making changes to my altar recently. Admittedly, I have not been paying much attention to it lately and had the thought that this might be why it is currently so bare and lacks the color that is usually incorporated into the area. Then I realized that what I had been needing was a calming and peaceful area that is not full of distractions and had achieved that by way of my altar.

Now that my life has calmed down, and winter is here in the northland of Minnesota, I realize that I am needing an area that is a little more vibrant in color, in symbolism, in energy. Before I start changing things around, I need to figure out what I want to achieve with this redecoration and how to go about achieving that goal. In other words, what do I want to put on my altar to make it symbolize what I am trying to achieve? In the next few days, I will be trying to figure out what I am going to be doing. As I tend to like 'found' items, instead of purchasing things, I would like to incorporate that aspect into my new altar setting. (The items currently on the altar we all given to me by friends or found.)

I started looking around the web for some inspiration and found it at The Moon Tree. Starfisher has a great post regarding what is placed on her altar complete with some beautiful pictures. Another interesting item that I saw online was the handmade, wooden portable altars.

As everyone has a different idea to what should be on their altar, I am curious and thus ask these questions: What kinds of things do you all consider when decorating an altar? What do you think needs to be incorporated in the making of an altar? Do you keep an altar up year round or just have one up during holidays? Where do you get your inspiration for your altars?