While my vacation was mostly for "business" (grad school visits and interviews), I did find few hours here and there to do some hiking. The two areas that I hiked were Vedauwoo (pronounced Vee-da-voo) and Devils Tower, both of which are in Wyoming.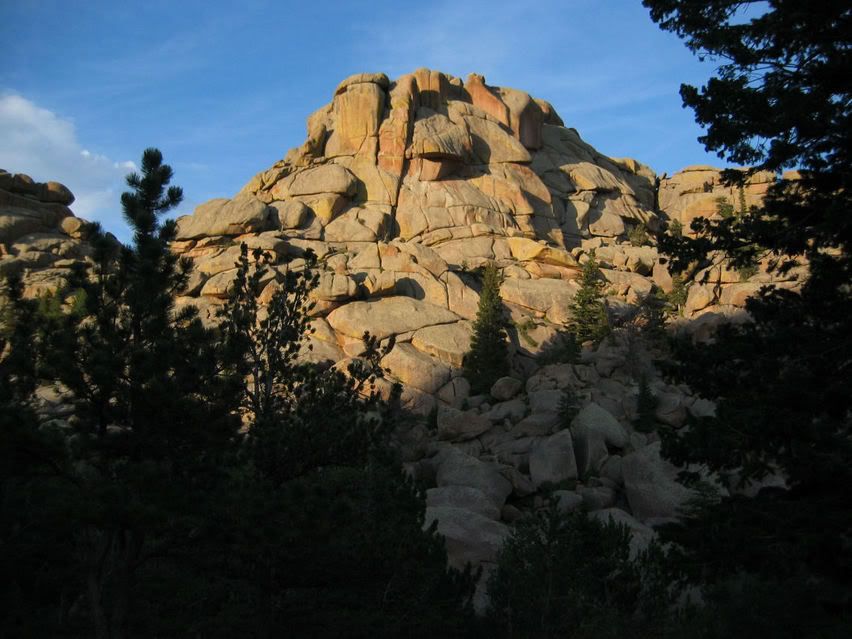 Vedauwoo caught my eye from the highway. It was even more interesting sitting in the middle of the formation. The picture I took is from about 3/4 the way up on one side looking toward the western "peak." Vedauwoo's name comes from an Indian word meaning "earth-born spirit". I loved the feeling that I got from this place and I look forward to visiting the area again. Here is some more information on Vedauwoo if you are interested.




I had always wanted to go to Devils Tower. I decided that since I was "near-by," I would take a side trip while enroute to another destination. When I arrived, I realized that I knew less about the area than I had thought. I knew that it was a sacred place of the Plains Tribes, but I was surprised to see prayer flags tied to many trees all around the base of the Tower near the hiking path. There was a sign near the beginning asking people not to disturb the flags and bundles. (The cloths and bundles are left as prayer offerings.) The picture below is of a tree near the beginning of the trail with many-colored prayer flags.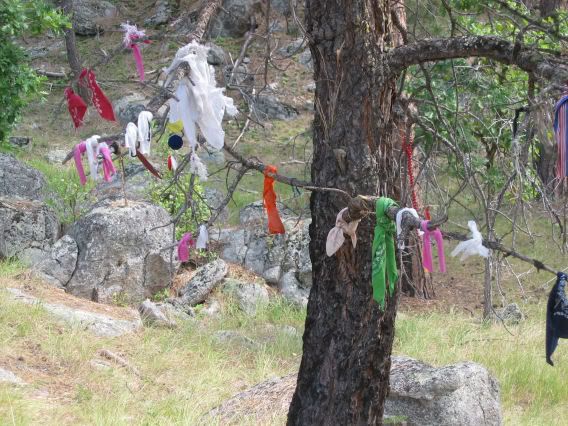 For more information on the cultures and traditions surrounding The Devil's Tower, check out the National Parks page.